What sets us apart is our commitment to providing local and foreign investors, like you, exclusive access to off-market deals, at discounted rates and a guaranteed return with an asset collateral. Our goal is that  to provide risk and stress free invesments for you. 
Aside from that, you will get FREE extra complementary services for you trusting us as your allied in your investment journey. These services include tax, business, financial, immigration and legal consulting. 
Determine where your funds will come from (Cash, Investments, etc). The minimum capital required varies depending on the deal, will work with you to determine how much capital is required for each property.
We will thoroughly evaluate each opportunity with you to ensure they align with your business goals. This process will include an exhaustive financial analysis (projected cash flow, appreciation, renovations, etc).
Once we have reviewed with you the deal and answered any questions you might have, you will have some time to formally decide whether or not you feel comfortable pursuing the opportunity.
Sign Agreement & Wire Funds
Once you made your decision and committed to a specific investment, the next step is to complete the partnership paperwork, we'll review each partner's responsibilities and sign electronically. Then, we'll give you the wire instructions for you to transfer the funds via your bank.
After we reach an agreement, we will proceed with our legal team to close the transaction with the seller and share the status with you at each step. Now sit back, relax, and enjoy your fantastic returns!
PASSIVE INCOME
Build a stream of passive income from rental properties and other cash flow sources without active involvement in property management.
Consistent Cash Flows
Get access to near-term consistent income and long-term growing cash flow plus equity stake.  
ABOVE-AVERAGE RETURNS
Compared with other asset classes, such as investing in stocks and bonds, real estate has proven to perform much better.
DIVERSIFICATION & RISK MITIGATION
Diversify your investment portfolios spreading risk across various assets class, properties and markets.
TAX EFFICIENT ASSET
Real estate offers better tax advantages, including depreciation deductions, pass-through income, and potential tax deferral than other investments.
LONG-TERM WEALTH & INFLATION HEDGE
Real estate is a tangible asset that can appreciate over time, potentially leading to long-term wealth accumulation and often serve as an effective hedge against inflation, as property values and rental income tend to increase with inflationary pressures.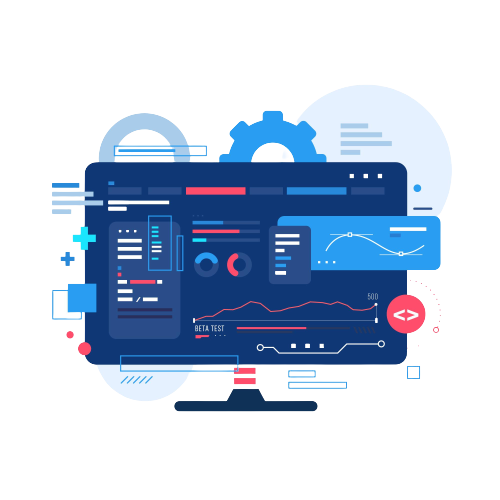 opportunities & Self management
access our investment portal
At RINVER, we believe in transparency and empowerment. That's why we've created an exclusive Investor Portal designed to put you in control of your investments and provide you with valuable insights. Here's what you can do with our Investor Portal:
Explore Investment Opportunities:
Browse a curated selection of real estate investment opportunities in North America. Discover off-market deals, property details, and potential returns.
Access Your Investment Accounts:
Easily access your personalized investment accounts, where you can view your portfolio, investment history, and current holdings.
Monitor Progress:
Stay up-to-date with real-time updates on the performance of your investments. Track property renovations, rental income, and overall portfolio growth.
Receive Timely Updates:
Be the first to know about new investment opportunities, market insights, and important announcements through our portal's notification system.
Getting started is simple. Just log in to your Investor Portal account to explore, manage, and grow your real estate investments. Your financial future is at your fingertips with RINVER. Let's make the most of it together."